Torus 1 Oak Skirting Board
Our Torus 1 skirting board is an absolute classic moulding design. It is extensively used throughout the construction industry and is a particularly popular profile for new-build developments.
Although widely available, each supplier tends to offer subtle variations of the Torus design so if you are looking to match an existing Torus skirting it would be a good idea to grab a sample or check the dimensions of your current Torus against the design we manufacture and supply.
This is a solid wood oak skirting board, manufactured from sustainably sourced American White Oak.
Please note the profile detail remains the same size (39mm) regardless of the height you choose- as the height increases, so does the size of the 'flat' section beneath the detail.
The main cover image shows the Torus 1 skirting board at 119mm high and 18mm thick, which are the 'standard' dimensions for an oak skirting board. 
This product is manufactured to order, and available for UK-wide delivery 5 working days after the order is placed. You can select a delivery date that works for you from the calendar during the checkout process.
Customers who bought this product also bought: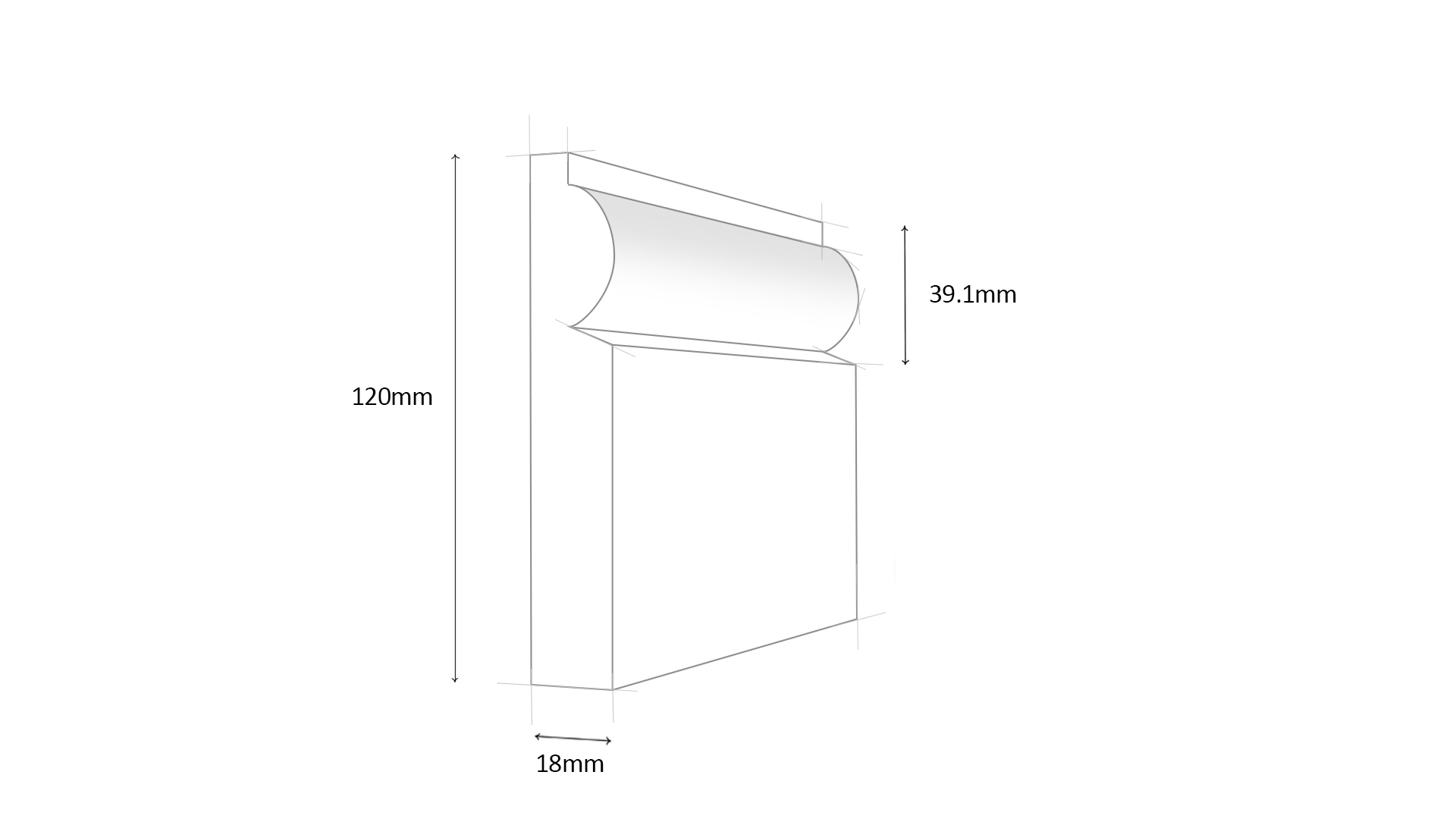 This skirting board is manufactured from solid American White Oak, which is a natural product. For this reason, we are unable to keep a stock of samples on the shelf. If you would like to see what the Antique 2 profile looks like in its physical state before committing to a purchase, we are happy to send out one of our MDF samples free of charge so you can decide if it is the right design for your home.