Square Groove Oak Skirting Board
Square Groove skirting board is another modern profile that has remained consistently popular in both commercial and domestic interior developments.
Particularly suited to smaller heights, the square groove provides a crisp, clean finish to your interior décor. The groove in the skirting can be lined up perfectly with architrave of the same design to create a seamlessly continuous groove around the entire border of your room.
This is a solid wood oak skirting board, manufactured from sustainably sourced American White Oak.
Please note the profile detail remains the same size (23mm) regardless of the height you choose- as the height increases, so does the size of the 'flat' section beneath the detail.
The main cover image shows the Square Groove skirting board at 119mm high and 18mm thick, which are the 'standard' dimensions for an oak skirting board. 
This product is manufactured to order, and available for UK-wide delivery 5 working days after the order is placed. You can select a delivery date that works for you from the calendar during the checkout process.
Customers who bought this product also bought: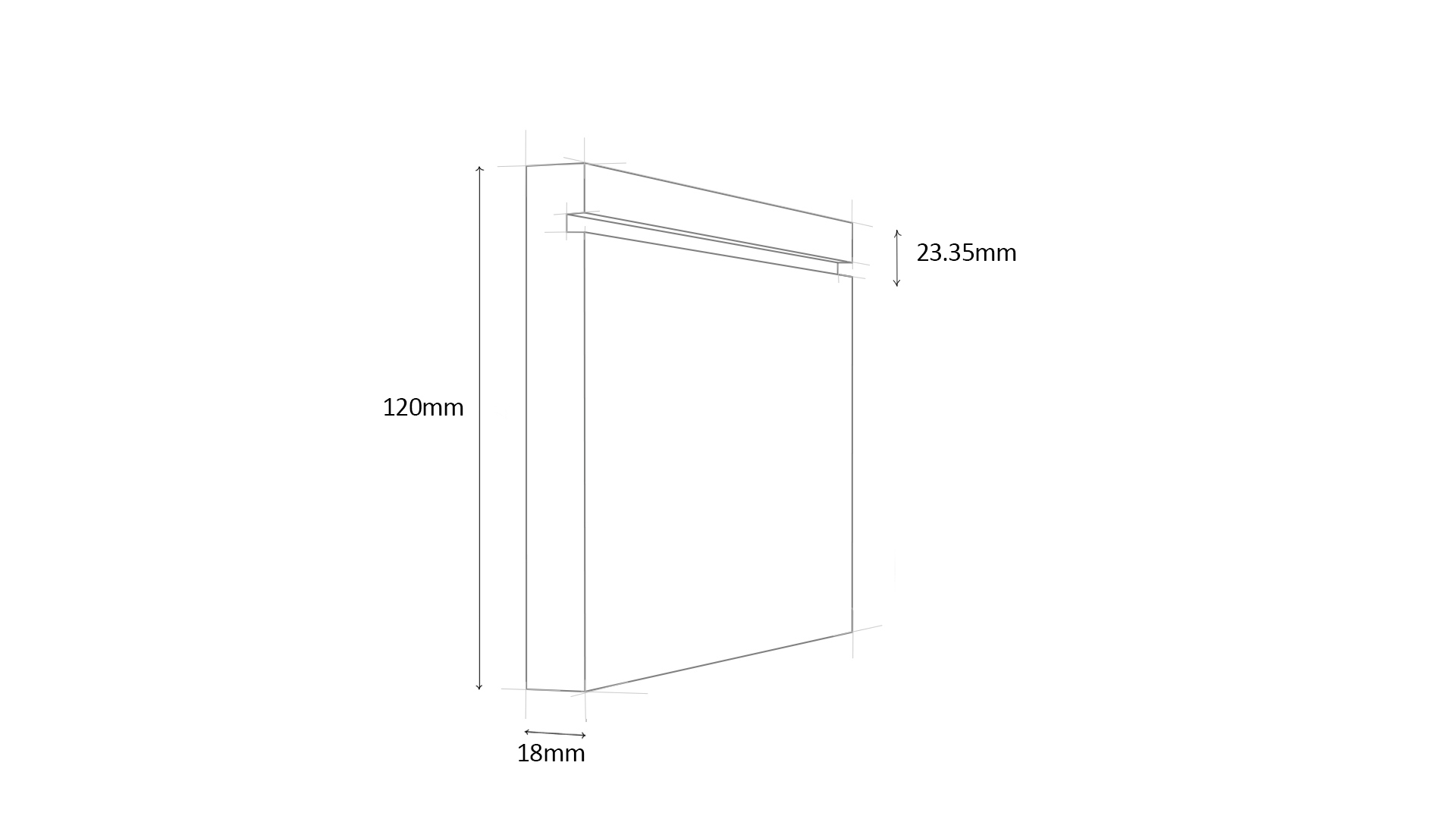 This skirting board is manufactured from solid American White Oak, which is a natural product. For this reason, we are unable to keep a stock of samples on the shelf. If you would like to see what the Antique 2 profile looks like in its physical state before committing to a purchase, we are happy to send out one of our MDF samples free of charge so you can decide if it is the right design for your home.